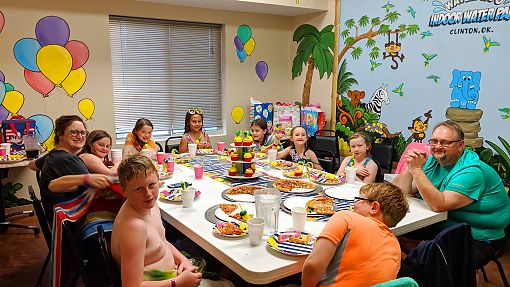 Treat your child to the ultimate childhood birthday coolness: A party with friends at a water park! Make your boy or girl feel like a true VIP with your own rented birthday room and yes, an actual VIP Pass for the slides.
Scroll down for pictures!
And check out our
Attractions page
.
You are free to decorate the room to your taste and even piñatas are welcome. You will get to a choice of your party room and will see its picture, during the booking process.
We also have top-quality photo-printers so that your child would be able to show the birthday party photo to his or her own grand-children one day.
Important: When making your booking, you must also click the day following the date of your party when choosing the date. The booking system requires a "checkout date" even though there is none. We apologize for this inconvenience.
Monday-Sunday Daily Rate: $379 + Tax 
Birthday Package Includes
1 Hour and 45 Minutes in a Private Party Room
4 Hours in the Water Park
2 Pitchers of drink
4 Hunt Brothers Pizzas
10 Admission Tickets
FREE admission for party host
Birthday Honoree Receives
Water Zoo T-Shirt
Special Birthday Wristband
VIP Slide Priority
Birthday Guests Receive
Goodie Bag with:
Keepsake Photo
Refrigerator Magnet Coupon (10% Off Party Within 12 Months)
Discount Card for Return Water-Zoo Visit
Additional Guests
(beyond the included 10)
Without access to the aquatics
No extra charge
With access to the aquatics
$28.99 per person if booked in advance
$31.99 per person if paid on arrival
Note 1: Birthday parties must be booked at least 24 hours in advance!
Note 2: Parties start on even hours and end 1 hour and 45 minutes later to allow time for cleaning the room. There will be a $25 charge for every 15 minutes or part thereof past your scheduled time.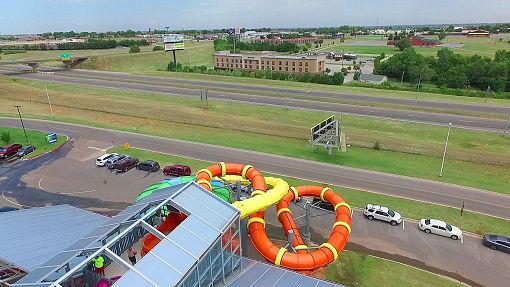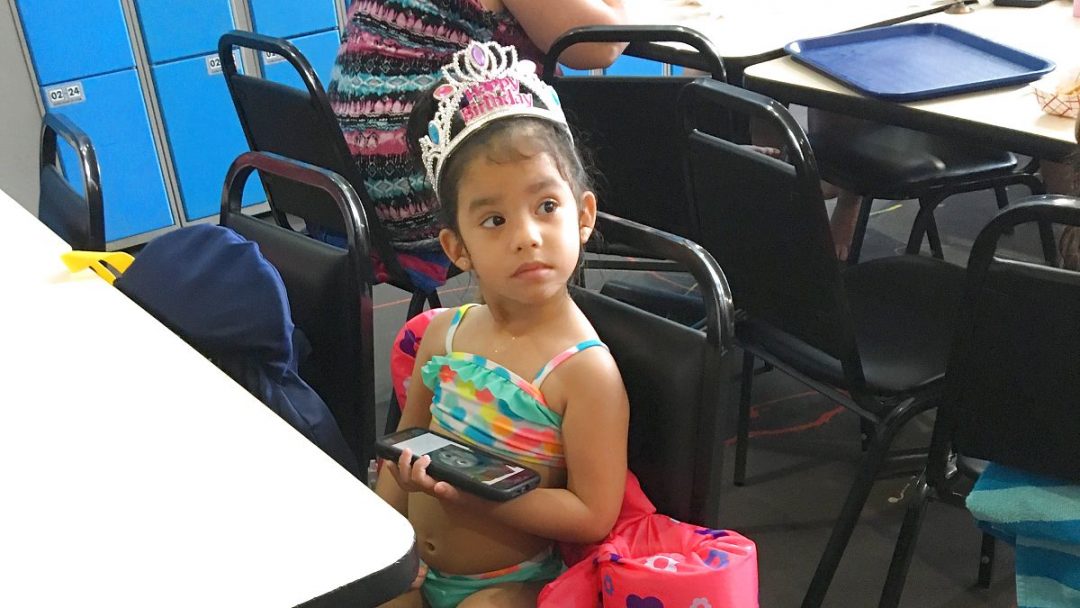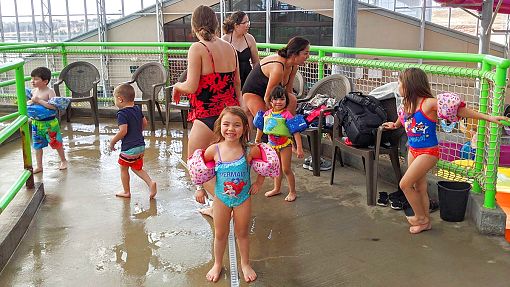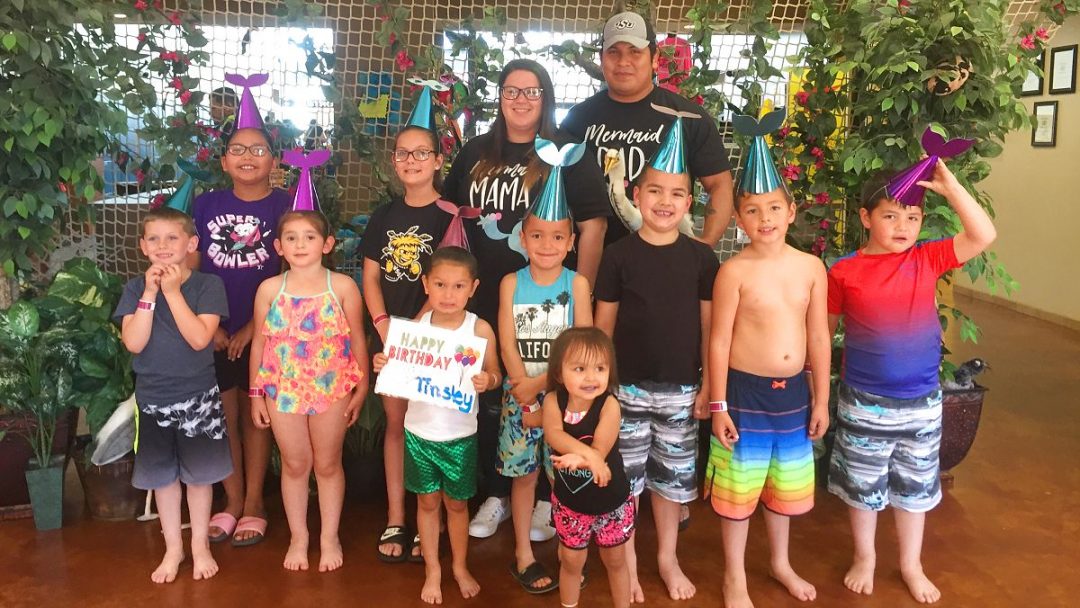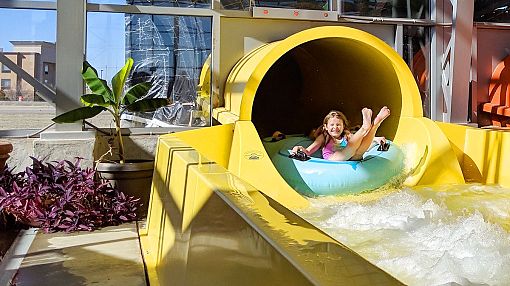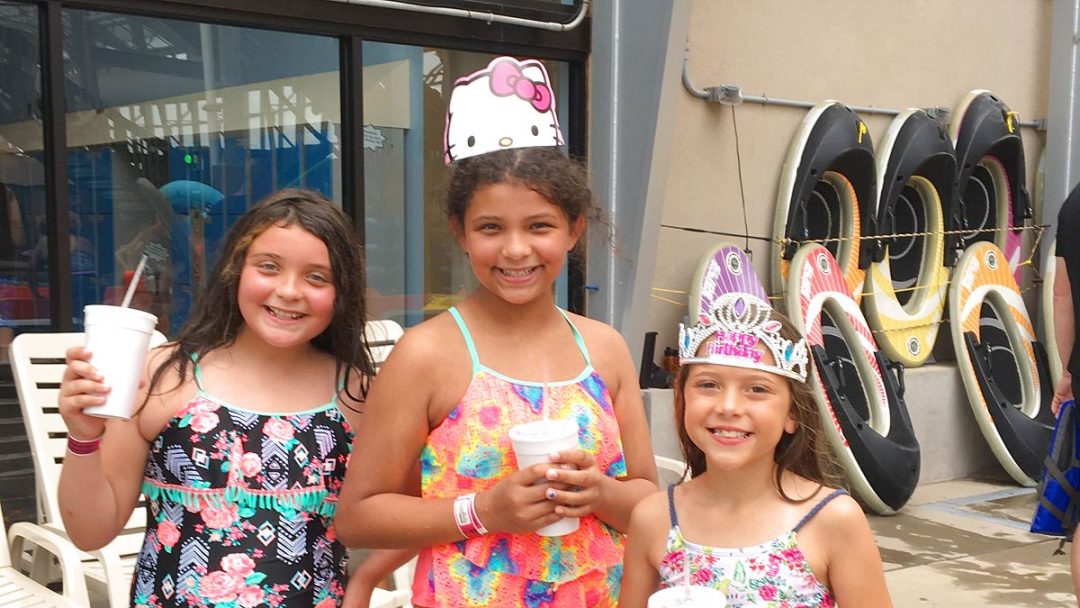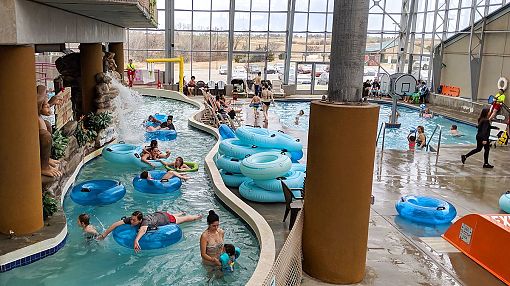 Looking for a deal?
Subscribe below and be notified of all our great deals and interesting events!
Water-Zoo Indoor Water Park Clinton Oklahoma
Water-Zoo Indoor Water Park Clinton Oklahoma – right on I-40, just 85 miles from OKC and 176 miles from Amarillo.
Holiday Inn Express
30 feet from the Water-Zoo
Hampton Inn
1/2 mile from the Water-Zoo
Philips 66
Water-Zoo Campground Entrance