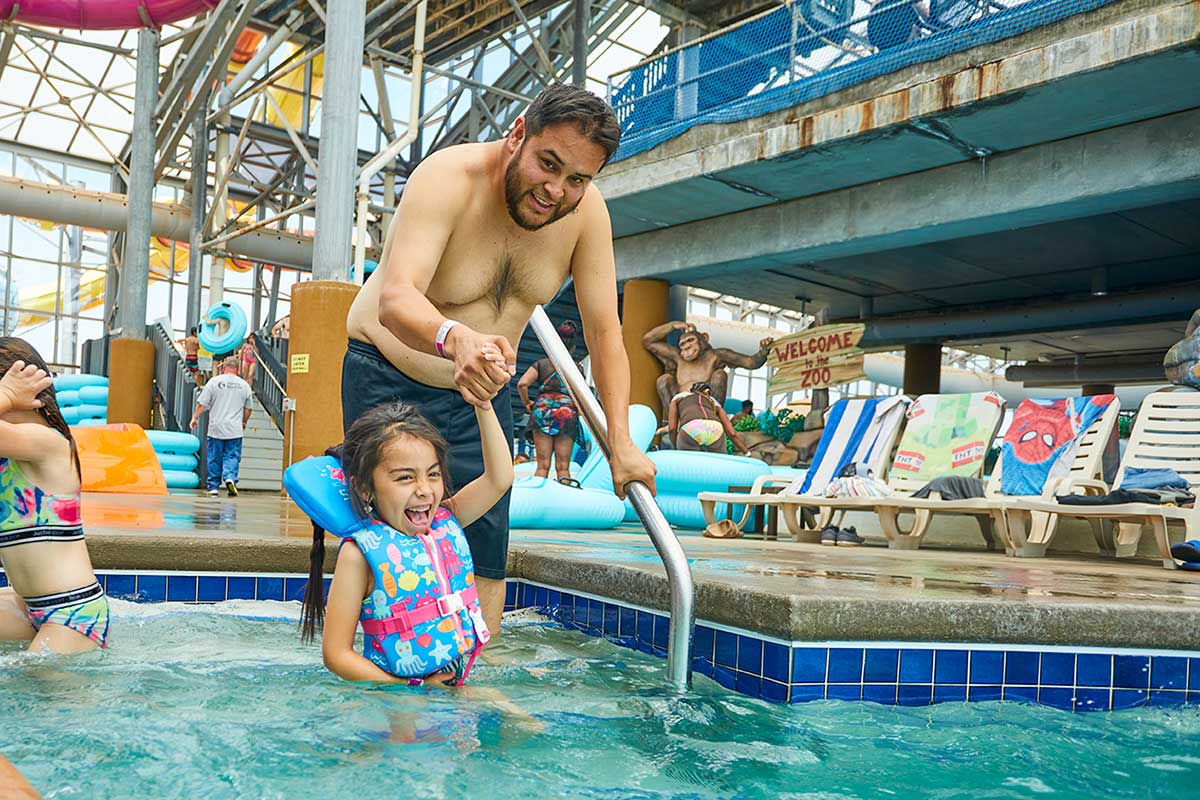 Father Fridays just $19.99!
Hey Dads, have you been jealous of mommies having their Mommy Mornings? Guess what, we now have Fathers' Fridays for you!
Every Friday, children accompanying dads can swim from 10am to 2pm for just $19.99! Children 4 and under are FREE. Available now through August 6, 2023.
Enjoy the thrill of our 4-story slides with your kids, relax in the Lazy River or win them a T-Shirt Slide boarding!
Not available online, mention this ad for this special pricing at the check in. See you in the morning!
*Plus tax. Other children pay regular price, check out more summer discounts here to see if they fit your circumstances.
Missed the deal?
Subscribe below and be notified of all our great deals and interesting events!