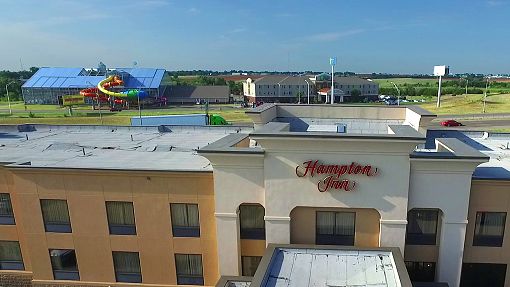 The Water-Zoo Hotel packages include two days at the water park, one night in between, with more extended options available at checkout. FREE breakfast and FREE parking included! ***Stay and Play Package is valid for up to 4 people per room.
Available only at Holiday Inn Express and Hampton Inn in Clinton, OK (pictured).
Located right on I-40, between exit 65 and 65A, we are super-easy to get to and find. Check our attractions page to see what we have to offer.
Important: Hotel standard check-in time of 3 PM and check-out time of 12-noon apply!
Example Arrival:
Guests arrive at 10:00am, go directly to Water-Zoo, check in, change and start swimming. After 3pm guests check into their hotel room, come back to Water-Zoo and swim till 8PM.
Example Departure: Guests check out of hotel before 12-noon, go to the water park and can swim from 10 AM till 8 PM.
Important: Packages are currently not available at 3rd-party booking sites, such as Expedia, Booking.com and similar.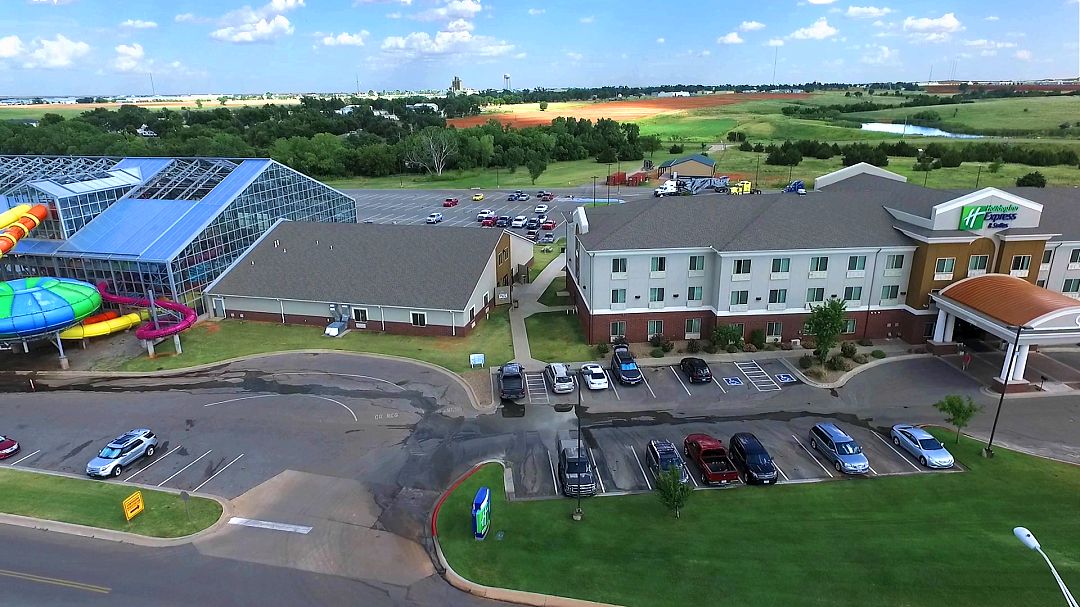 The Holiday Inn Express is directly adjacent to the Water-Zoo and our automated entry system lets you move between your room and the water park as often as you wish.
BOOK TODAY
Save up to 20%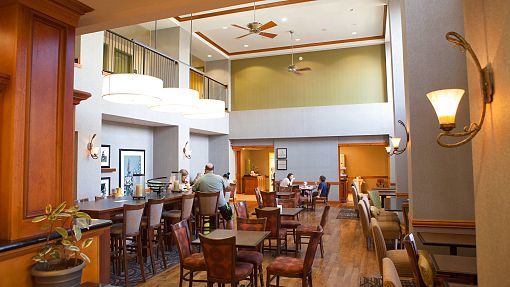 The Hampton Inn is just one half mile from the Water-Zoo. It's quieter and less expensive than the Holiday Inn Express, and closer to restaurants, the Route 66 Museum, Acme Brick Park and shopping.