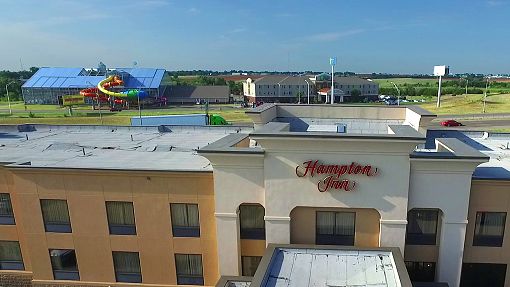 Water-Zoo hotel packages include TWO days at the water park, one night in the hotel in between and FREE breakfast and FREE parking!
Available only at Holiday Inn Express and Hampton Inn in Clinton, OK (pictured).
Located right on I-40, exit 65A, we are super-easy to get to and find. Check our attractions page to see what we have to offer.
Important: Hotel standard check-in time of 3 PM and check-out time of 12-noon apply!
Example Arrival: Guests arrive at 12-noon on Saturday. They go to their hotel to get the water park entry voucher. After that, they go to the water park, which has showers and changing rooms. After 3 PM, guests can check into their room.
Example Departure: Guests check out from their room before 12-noon and go to the water park for the remainder of the day.
Important: Packages are currently not available at 3rd-party booking sites, such as Expedia, Booking.com and similar.
TWO days at the water park
Free Breakfast at the Hotel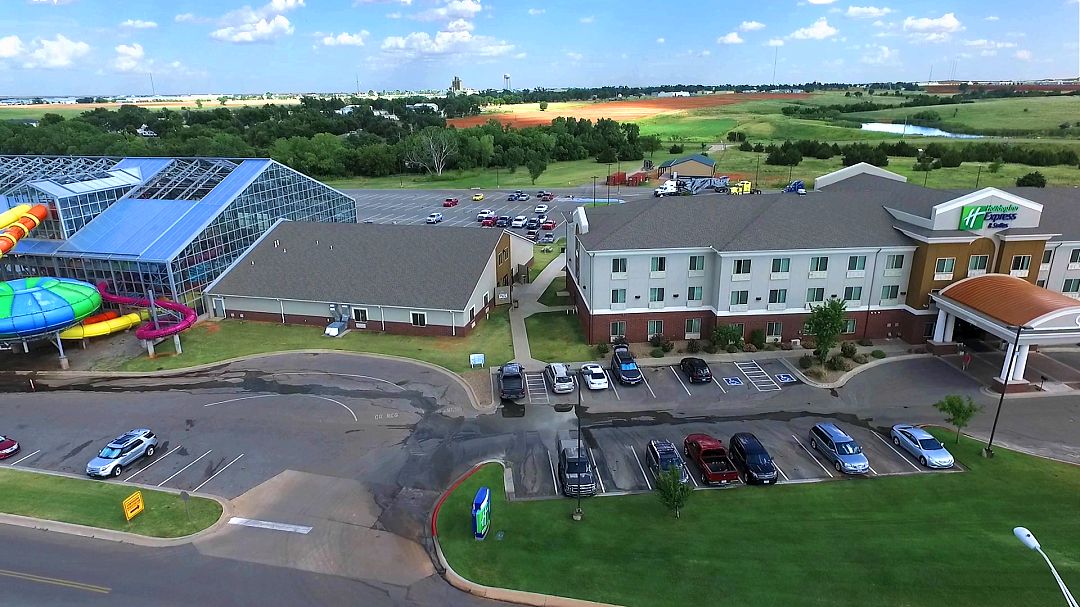 The Holiday Inn Express is directly adjacent to the Water-Zoo and our automated entry system lets you move between your room and the water park as often as you wish.
IMPORTANT! On the hotel page:
Enter your dates and the number of the guests and click Search
Scroll down until you see the packages
Choose your package and continue
The Hampton Inn is just across the Interstate from the Water-Zoo (see the picture on the top of this page). It's quieter and less expensive than the Holiday Inn Express, and you can have a dinner and drink at the Montana Mike's steakhouse right across the parking lot.
Call to book your package
Water-Zoo Indoor Water Park Clinton Oklahoma
Water-Zoo Indoor Water Park Clinton Oklahoma – right on I-40, just 85 miles from OKC and 176 miles from Amarillo.
Holiday Inn Express
Just 40 feet from the Water-Zoo
Hampton Inn
1/2 mile from the Water-Zoo
Philips 66
The gas station is owned by the same family too. Check if we are having a water park-gas deal.
Water-Zoo Campground Entrance
Please, register at the water park or at the Holiday Inn first