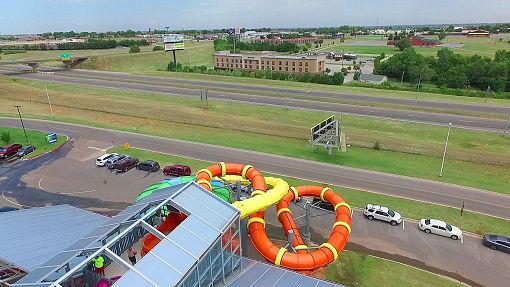 So the fall is here and with it our October Discounts & Prizes to win!
The Great American Slideboarding Races
First Prize: FREE Birthday Party! The person with the highest score for that day high score for the day at Water Zoo Indoor Water Park will receive a FREE BIRTHDAY PARTY THEMSELVES AND 9 OTHER PERSONS TO BE USED ANYTIME DURING THE NEXT 12 MONTHS.
Second Prize: The next 10 highest scores will receive a coupon to return to the Water-Zoo the following week absolutely free.
Third Prize: FREE PIZZA for everyone who scores more than 11,000 points that Saturday by 2pm.
When: October 3, 10, 17,24 and 31st, 2020
Not sure what Slideboarding is? Watch this YouTube video https://www.youtube.com/watch?v=dRYfg5Fj5sc the Slideboarder game is inside the orange slide in the top photo.
25% Discounts
Make your reservations online now and save up to 25% on our Hotel Packages and Campground Packages all during October.
Book your Hotel Package here
Book your Campground Package here
Pumpking Carving Contest
On October 31, 2020 we will have our Annual Pumpkin Carving Contest
Come by and see our Halloween decorations
See you here 🙂
Looking for a deal?
Subscribe below and be notified of all our great deals and interesting events!